Digitizing Retail Experiences:  
A Global Perspective
Retailers have been focused on digital transformation to meet changing consumer expectations for at least a decade. The current uncertainty in the future of consumer confidence and behaviour patterns is both a challenge and an opportunity—and sharing key insights is just one way to meet the problem head-on.
Rangle and our partner, leading online marketplace platform Arcadier, join with guests to discuss digital experiences, both in-store and online, and offer a wealth of insights on converging the digital and physical in retail, the impact of the pandemic, and what the future of mall and high street shopping will look like around the world.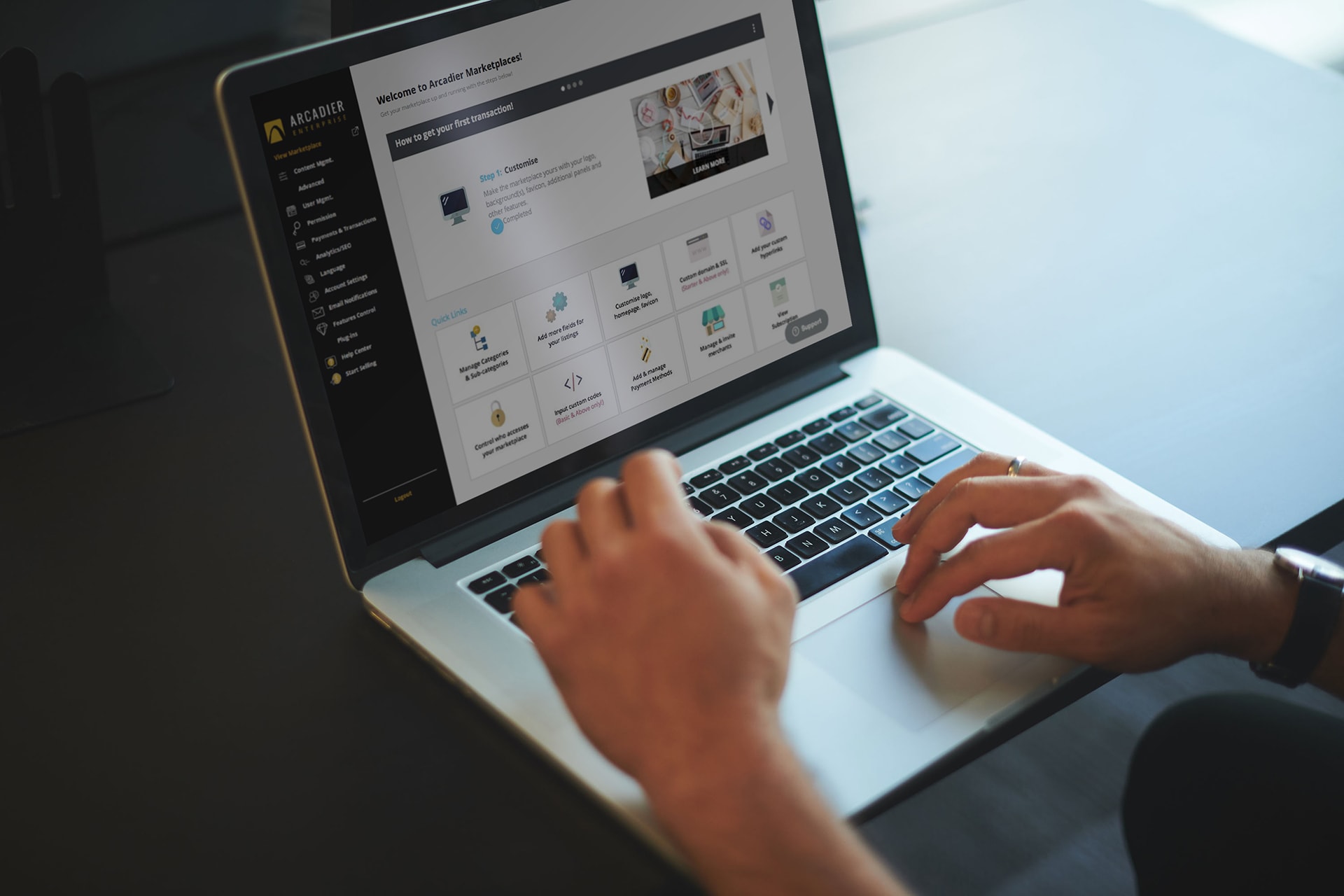 Moderator:  
Nick Van Weerdenburg  
CEO, Rangle.io
Nick is the founder and CEO of Rangle, a product enablement consultancy that partners with enterprise retailers to solve their most complex digital challenges. Nick has evolved Rangle from a startup providing modern JavaScript solutions to a company that consults for the Fortune 500. Prior to founding Rangle, he worked in consulting, architecting and delivering global product development and supply chain solutions, as well as optimizing their multi-channel global marketing operations.
Panelist: June Boo  
Chief Strategy & Partnership Officer  
Arcadier
June has been working with companies, internally or as a consulting professional, to develop go-to-market, business development and growth strategies. Her expertise resides in strategy, digital marketing, mergers and acquisitions, corporate planning, performance and project management. She has helped many companies solve business issues and realize new growth expansion opportunities. As a corporate leader, June has served in executive roles at InterContinental Hotels Group, including Head of Channels and Head of Strategy for the Asia, Middle East & Africa region. She has also spent more than ten years in business consultancy with Boston Consulting Group Greater China, PricewaterhouseCoopers Singapore and New York, and BearingPoint.
Panelist: Peter Tonstad  
CEO, Placewise
Peter has been working with digital transformation since 1996 within finance, media, music industry and retail. His experience includes 5 years of management experience from Tidal/WiMP/Aspiro, having served as CEO, CFO and CCO. Aspiro/TIDAL was acquired by Jay Z and 15 other world-renowned artists at the beginning of 2015. He has been CEO of the consultancy firm Tarantell, International Director of Edda Media/Mecom Ltd., CEO of the media monitoring company Opoint, Director of Business Development at Dagens Næringsliv Nye Medier/NHST, Head of Northern European Sales for Thomson Financial Intelligence Data and Head of Sales for Web Solutions at Reuters. Peter holds a bachelor's degree from The Norwegian Business School (BI) and has completed a Master of Management program in Corporate Finance.
Panelist: Koos Berkhout  
Co-founder, The Tecsa Group
Koos Berkhout is the co-founder of the Tecsa Group, a customer engagement consultantcy that uses data to augment the customer-retailer relationship. Koos holds board positions with Rakuten Kobo and StylePoints, and in his international career in loyalty and analytics, spanning more than 20 years, has served as a CMO, Director of Client Insights and Head of Business Insights. He has hands-on experience in the development, launch and management of some of the world's best-known loyalty brands, including Nectar, Air Miles, Rakuten and yuu Rewards.
Rangle is a product enablement consultancy that focuses on enterprise-level companies and scale-ups. Many of our clients are large retailers. We work with them to solve complex business challenges, usually in their ecommerce experience or supporting technology. This includes things like seamless user experiences on websites and mobile applications, software that enhances the bricks-and-mortar customer experience, and especially creating Design Systems for these companies. When we partner with companies we send our consultants to work directly with the client's teams, and we partner on strategy and vision for the company, not just delivering the product or project. Rangle has loyal clients because we're fast, we deliver more than just the bare minimum, and we have 4 global offices so that we're co-located with our client teams.
Arcadier is the world's fastest-growing online marketplace builder and is the recognized global leader of multi-vendor ecommerce marketplace technology with users from more than 180 countries. Founded in 2013 in Singapore by senior PayPal executives, it has offices in five countries including Singapore (HQ), Australia, Philippines, the United States and the United Kingdom. Multi-award winning, Arcadier offers two marketplace solutions, an affordable DIY SaaS solution, with standardized full featured marketplace templates for Start-Ups and SMBs and Arcadier Enterprise, a customisable headless marketplace solution for Enterprises, Large Brands and Governments to build their own white-labelled marketplaces efficiently and cost effectively. Arcadier's platform supports various eCommerce models including B2B,B2C, P2P, Service & Rental, across industry verticals such as retail, consumer goods, commodities, wholesale, manufacturing and services.
Placewise is the global leader in shopping center property tech, serving more than 1050 shopping centres, across four continents and 20 countries. Placewise has offices in Europe, the USA, and Asia and is backed by both venture and PE funds. We offer the only solution purpose-built for shopping centres to create long lasting digital relationships with shoppers — unlocking the power to monetize retail properties beyond the square foot.
The Tecsa Group are experts in customer engagement marketing, helping world class companies to design, implement and configure bespoke Loyalty Programmes, Customer Marketing and Insight & Analytics to transform their shoppers into more loyal and profitable customers. With deep experience within grocery, retail, financial services, telco, travel and coalition programme design, TECSA supports their clients in building long term customer engagement through data.
Further reading for retailers