We are a leader in building digital products. If your company wants the kind of partner who can refine your entire product lifecycle from the idea to launch, our experts will coach your team through the journey, designing and building together.
We want to improve your speed and your business until you don't need us anymore.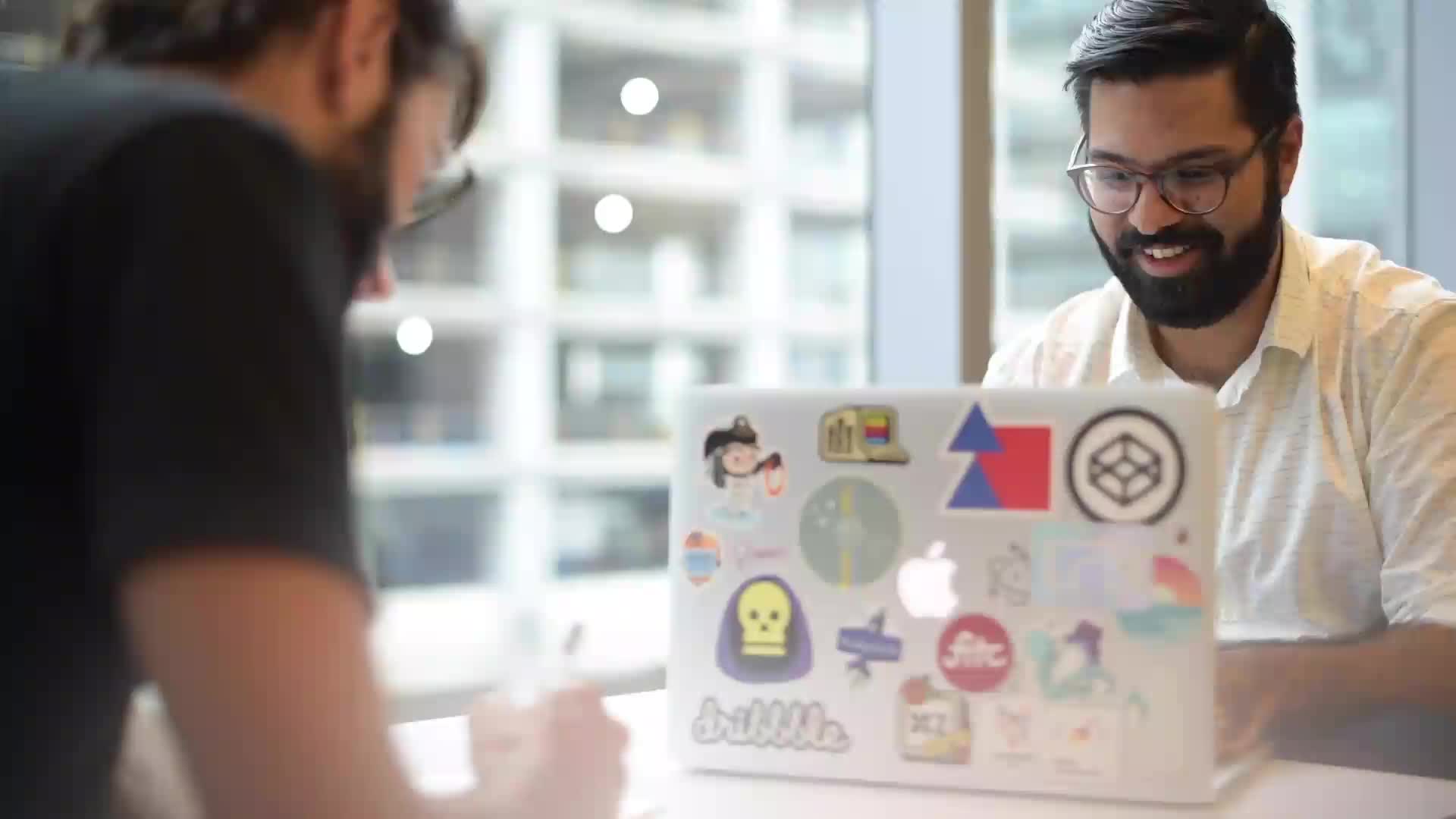 Webinar: How to Get the Most Out of Your Design System
Is your design system delivering less-than-stellar results? The missing piece is often a process and culture shift that maximizes the impact of your design system.
 
Featuring Forrester Principal Analyst Gina Bhawalkar and Rangle CEO Nick Van Weerdenburg.
Imagine, build and deliver your website, mobile apps and more. If your goal is to be the first to market, we partner with you on an end-to-end plan that's optimized to manage risk, balance your business needs and delight your customers.
Find out what the future of JavaScript holds, and how AI will contribute
Deep partnership with Google on Angular, our original JavaScript framework of choice
Your technology can make an impact. Help customers unlock value, time savings, and even enjoyment, through human positive solutions. Together, we can transform a poor experience into 5-star ratings, increased interactions, and lifetime customer loyalty.
Interested in learning what a Design System means for an organization?
With a goal to acquire more users, a mobile app let Borrowell meet customers where they are—And we took it from concept to the App store in only three months.
Agile is more than a project management methodology. It's a shift in company culture. Improve your delivery through a bias for action, where quality equals speed and learning beats planning. Rangle coaches and delivery experts train your teams to use Agile methodology at scale.
Learn how Quality is built into Lean-Agile
Transforming one of the world's largest retail companies into a digital-first organization with a design system
Find a new way of working that leads to new revenue streams and opportunities. When you plan for and create a cohesive omnichannel experience with a service design approach, you can unlock value you didn't know you had.
Learn how to change your business to participate in the digital economy.
Get your team ready to deliver, and often. Whether it's Cloud native, continuous delivery or even a Design System, practical methods ensure your teams can support and rapidly scale digital solutions.
Find out what digital-first strategy means, and how it can help your business become future-focused
In just 12 days, we created an AI-enabled, functional demo that helped this startup secure $250k in pre-seed funding.