The challenge
Google wanted to expand its seamless user experience from Angular.io to its various microsites. To do so, the sites had to be migrated from Angular 2 to Angular 4. What they didn't anticipate was that Angular.io would need a redesign as well, in order to effectively transition the content and experience.
The Rangle team was able to deliver both the migration and the redesign, and later, the design and implementation of the documentation sites for Angular Material, CLI, Protractor, Mobile, and Universal.
I looked for partners who really understood what Angular is all about and our cultural aspect, and where we were going. I spoke to the Rangle team and felt that they were one of us."

Brad Green, Engineering Director (Angular Core Team), Google
The process
Our team worked on-site with Google to discuss challenges and collaborate on goals. We produced product research, competitive analysis, UX & UI, rebranding with custom SVG illustrations, and development for Angular.io and their microsites.
The work included a developer component library and a documentation site for various Angular platforms. As part of the component library and documentation, the Rangle team trained the Google Documentation team on how to create consistent branding for information architecture diagrams, imagery, and live code examples.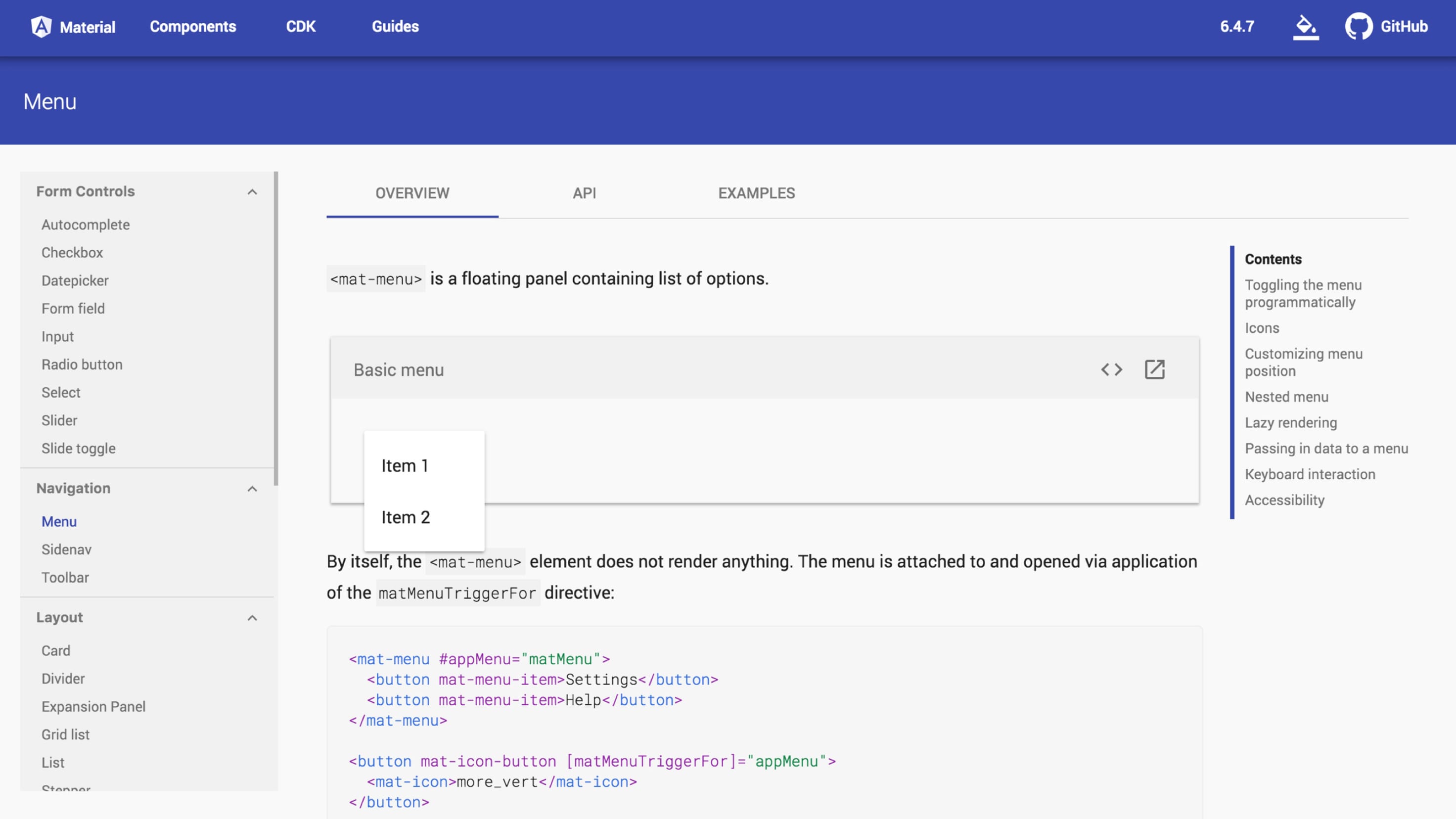 Angular.io website design screen optimized for developer experience.
The outcome
Angular.io is still evolving, and we are core contributors to the site and the community, hosting regular meetups for Angular developers at our Toronto office.
We continue to support the development and implementation of new features on Google products, including improving Angular CLI (helping developers quickly ramp up Angular projects) and Protractor (an E2E testing tool).
I'm proud to have worked in partnership with the Google Angular team for so many years. As a software developer, it's important to have the best tools possible. Our ongoing partnership has allowed us to envision, execute, and improve on, the best tools for Angular Developers."

Sumit Arora, Solution Architect at Rangle