The challenge
WeSwap is the people's currency exchange, helping travellers everywhere get more money to spend abroad thanks to their peer-to-peer tech. For years, their core product has enabled users to quickly and easily manage their travel money by exchanging currency directly with other travellers.
WeSwap built a strong brand and a dedicated user base with their peer-to-peer currency exchange product. To ensure their growth and expand their vision of becoming a travel-focused fintech company, they wanted to rebuild their core product from the ground up.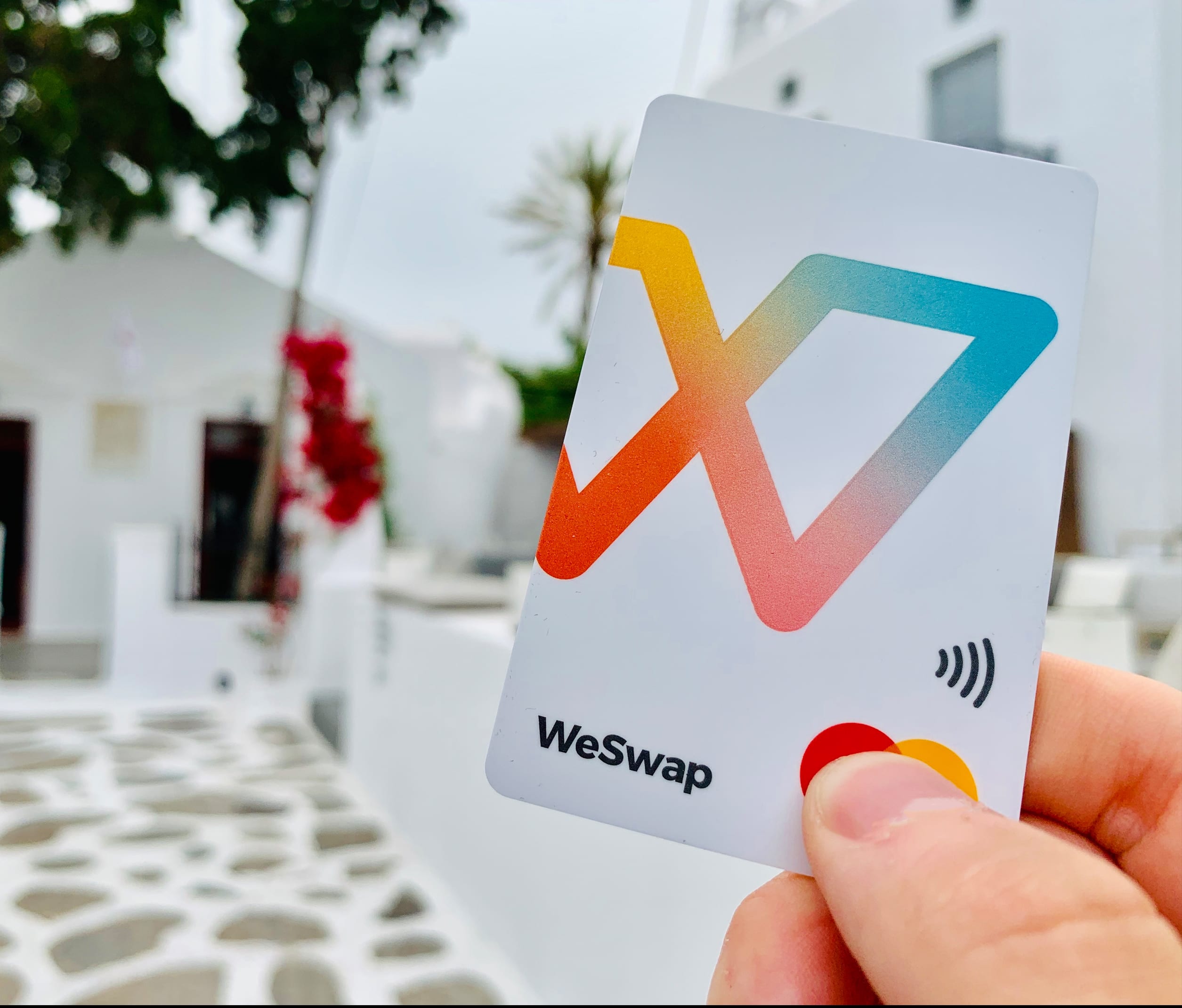 Our initial plan for the in-person discovery session was off-the-table due to COVID-19 travel restrictions. However, our teams were able to adapt to the changing circumstances, and agreed to hold a remote discovery that stayed true to the transparent and deeply collaborative vision we had planned.

By focusing on a Lean-Agile approach and leveraging our organizational knowledge, we've developed a remote process that delivers the key outcomes needed to achieve the client's vision.
The process
For this discovery and engagement, we outlined four goals:
Upgrade to a modern architecture with a focus on reliability, scalability, and consistency across all front ends. Focusing on maintainability and cost-efficiency, we chose React for web and React Native for the iOS and Android mobile frontends, powered by a Cloud Native backend with Node.js and Golang.

Build a backend centered on the customer, to unlock a seamless end-to-end experience for WeSwap's users and partnership channels.

Evolve their platform capabilities to enable their 2.0 (and beyond) product vision.

Level up their current product team to own and iterate on the new platform.
We divided the engagement into three phases: Discovery, Design & Foundation, and Iterative Delivery.
During Discovery, a cross-functional team works to understand the current features, define the target architecture, and establish project success criteria.
What does this look like in practice? A targeted facilitation using powerful questions, showing the client in-progress work in interactive sessions (rather than waiting for completed and 'polished' work), lean planning to establish a baseline of shared understanding, and a commitment to modify our delivery plan accordingly as the Discovery journey uncovers new information.
We are strong advocates of the Double Diamond approach, and structured the two weeks based on the "Discover" and "Define" processes.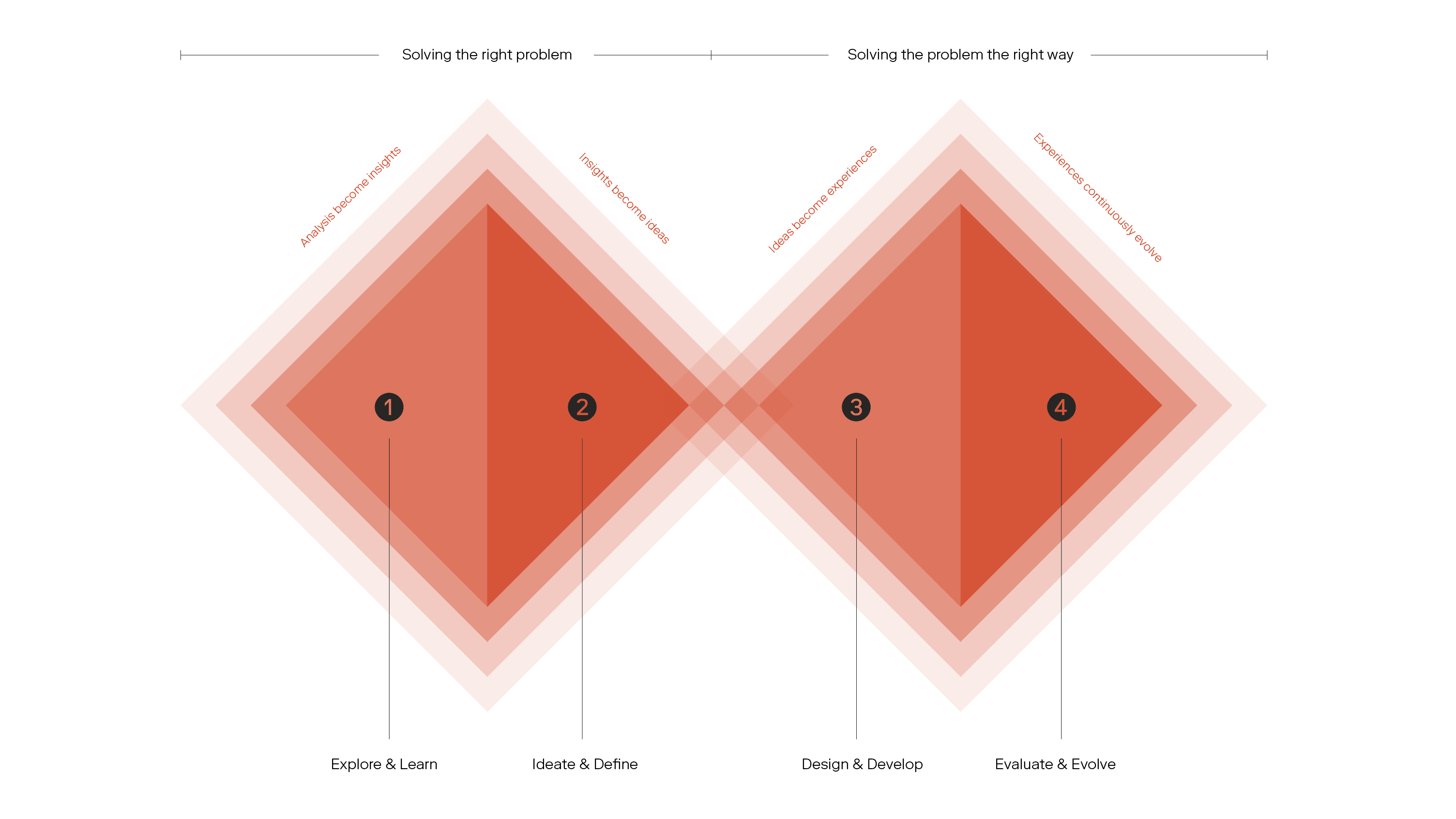 Our 2-week Discovery emphasized the first diamond, with Week 1 exploring WeSwap's opportunities, and Week 2 ideating on the 2.0 platform direction.
Innovative ideas often emerge from a diversity of thought. Discovery Week 1 sessions focused on exploring opportunities and direction of the company moving forward. These free-flowing discussions at the start had a secondary benefit: building cross-functional rapport and trust in a remote-only environment.
In Discovery Week 2, we focused on convergent thinking, synthesizing what we uncovered the previous week, and connected back to the product vision and target outcomes. Instead of getting lost in the details, like edge cases and planning possible futures, we remember that the goal is to plan "just enough" to move at speed into the next phase.
To achieve this divergent-convergent remote approach with WeSwap, we used these four techniques:
Creating a Product Vision Canvas to align on goals

Iterative prioritization using the MoSCoW method

"Just enough" architectural planning to unlock development

A remote retrospective on Discovery to align on learnings
The outcome
Our remote discovery with WeSwap was a success as we pivoted from an in-person to remote-only approach. We shared context every step of the way and co-created a plan to deliver WeSwap's 2.0 product. The key to this success was daily collaboration and relying on the best-fit techniques from our Lean-Agile toolbox.