Building Rangle's SaMD community
Summary
At Rangle, we're creating a community for innovators in the software as a medical device (SaMD) space.

Reading time: 2 minutes
Date published
September 9, 2022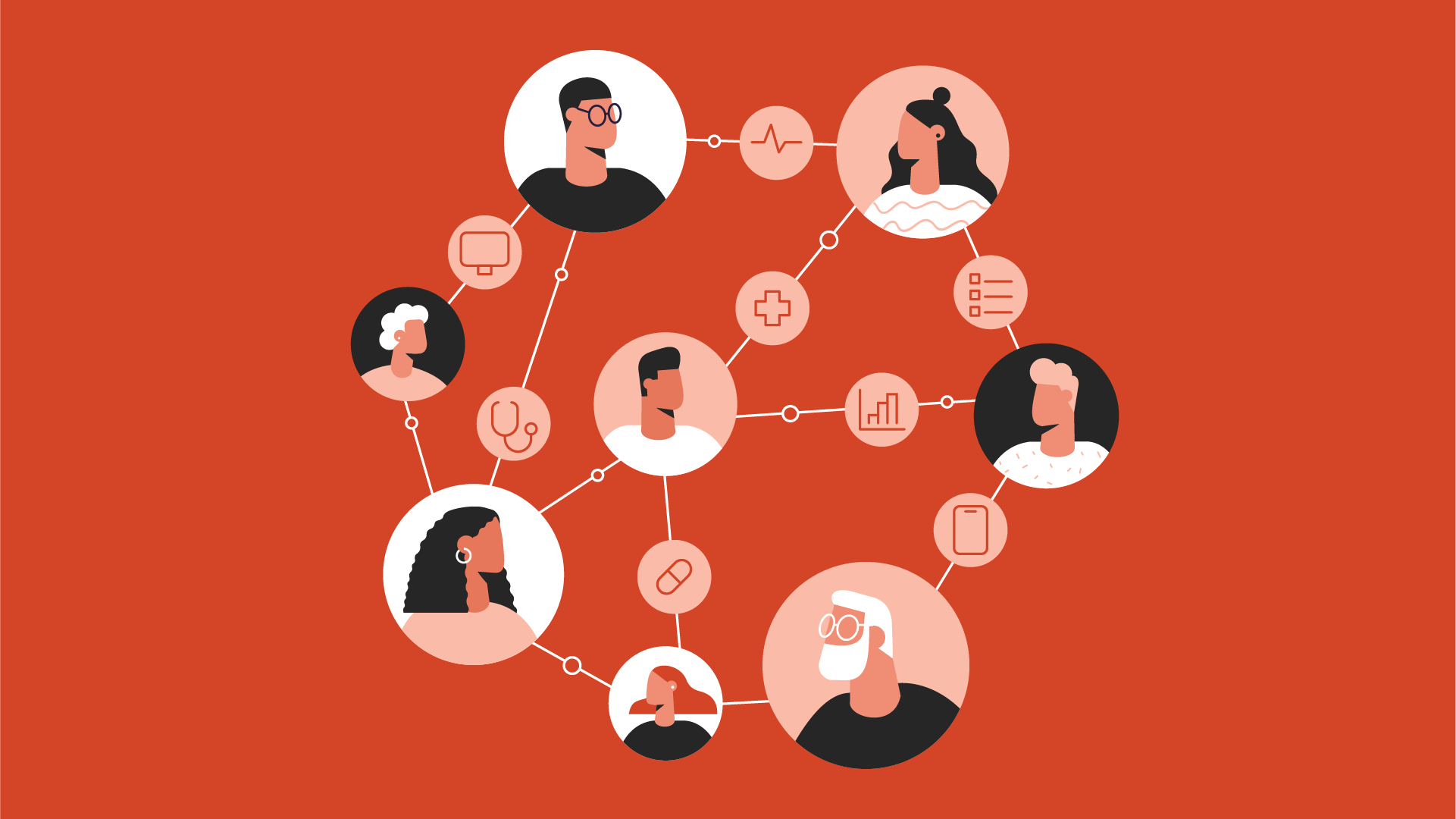 At Rangle, we're creating a community for innovators in the software as a medical device (SaMD) space.
Supporting the tech community is part of our DNA. We're here to give back and enable innovators in this nascent space.
Since our inception as an Angular meetup in 2013, we've learned so much about agile software and product development. Unlike any other digital agency or dev shop, we help clients frame problems, find product-market fit, and enter the trenches with them to execute their vision.
We've completed over 900 projects, with hundreds of clients, intersecting healthcare, e-commerce, finance, and other industries. In the last five years, clients have increasingly sought our help in designing and developing SaMD, and we've noticed patterns in the challenges they encounter in this specialized market.
Join the SaMD conversation
We love nerding out about the intersection of technology and healthcare. To kick things off, we're hosting online and in-person events featuring live speakers, open discussions, and networking opportunities. We'll cover a range of topics related to SaMD.
We hosted our first SaMD meetup on July 28th with over 40 attendees, to discuss what is (and isn't) SaMD, how federal and international agencies classify and regulate SaMD, and how to get digital health products to market faster.
A quick recap:
What is a SaMD?
Software as a medical device is a term regulators use to refer to software applications with a medical purpose (e.g., treating or diagnosing a disease or condition). A SaMD is a medical device in and of itself, without being a part of a hardware medical device.
Why SaMD?
Patients' expectations are changing: every other aspect of their lives is digitally enabled, data-driven, and available at their fingertips.
Software as a medical device represents an enormous opportunity for creating evolvable, high-impact, and value-added digital products that will reach mainstream adoption quickly.
Plus, you can build and launch a SaMD much faster than you can a hardware medical device—and with lower starting costs.
Product-regulatory-market fit in SaMD
In healthcare, finding product-market fit isn't enough; you need regulatory traction, too. It's about product-regulatory-market fit. We've successfully applied agile to building products in highly regulated markets faster and smarter (e.g. Compliance by Design) and our traction-first approach to measuring feasibility, desirability, and viability.
Join us on Tuesday, September 13th at 11:00 AM EDT for our second official SaMD meetup, where we'll discuss how to find product-regulatory-market fit, including:
✅ Defining the scope of your SaMD
✅ Applying agile product management principles to SaMD-specific channels
✅ Getting regulatory traction
Hosted by your friends at Rangle, come learn about our triumphs, missteps, and failures; what's new in the SaMD space; and share your successes, challenges, and questions.
We would love to inspire you and be inspired by you. We look forward to meeting you! 🥳
Tags
, 
, 
, 
, 
, 
See what Ranglers are writing about on our blog