Site performance matters more than ever
The last of the in-store only customers are moving online, making ecommerce your most important channel. Experience is everything in this market, and website performance plays a key role.
One of the largest airlines in the United States had one of the slowest flight search results pages. Rangle made them the fastest, and completed a full site replatform—and it only took six months.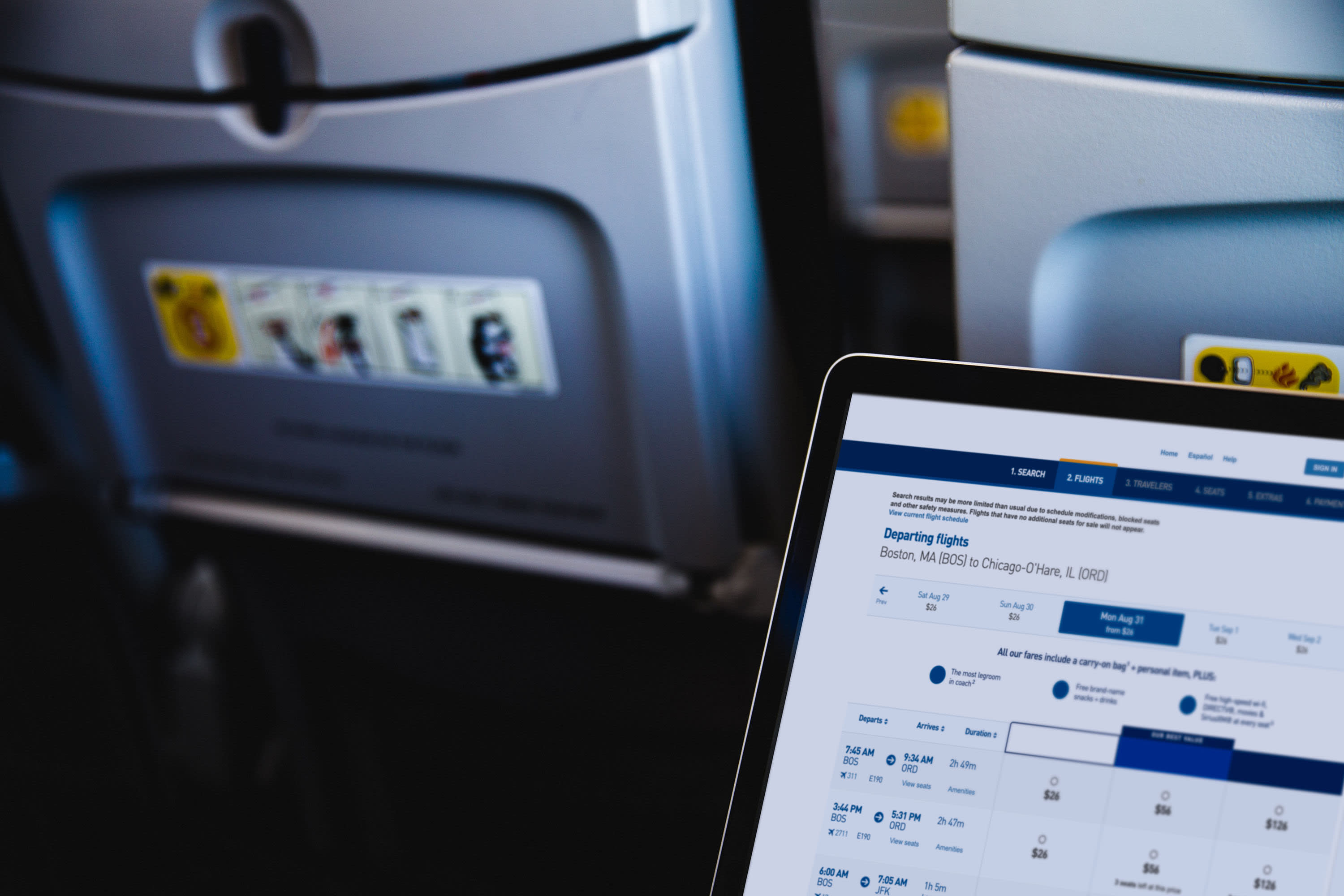 A 99% performance improvement for one of America's largest airlines
Redevelopment in Angular & Redux
Improved search results page loading time by 99% (now 290 milliseconds)
Client became the fastest booking site among all U.S. airlines
Referred by Google Angular team as the best solution provider for the client's problem
Our client is an airline that provides superior service in the air travel experience. Their 20,000 crew members serve 38 million customers annually, with 1,000 daily flights to over 100 destinations.
Their website, however, was not delivering the same level of service to potential customers. Searching for a flight took approximately two minutes to return results, causing many users to click away to competitor sites to book their travel. The client knew they needed to drastically improve load time to maintain a competitive edge, but they wanted to go further—to become the fastest booking site among all U.S. airlines.
The airline had been investigating options for moving their tech stack to a more modern platform, and reached out to Google for information about using Angular. As ongoing contributors to the framework, we were ideally suited to showcase its benefits, so Google referred the client as their top recommended partner.
First, we produced a low-cost and low-commitment MVP (minimum viable product) flight search results page for the client. Using Angular, we were able to provide the expected performance improvements and make them feel confident that Angular was the ideal platform to achieve their intended results. Our MVP also convinced the client that Rangle was the right partner to build it with them, and to partner with for a full redevelopment of their booking platform.
The replatform and redevelopment was completed in just six months, and included integration with backend systems such as credit card processing, analytics, and the loyalty program. For many other consultants, simply replatforming can take as long.
In addition to the main goal of the project, our team also provided coaching on project management, development and testing. Teaching our client's team to work in an Agile fashion resulted in process efficiencies and producing working software more frequently than ever before—Improvements which had lasting impact across the business.
As a result of the redevelopment in Angular and Redux, the search results page now takes 290 milliseconds to load—a 99% improvement on the previous time.
The client achieved their goal of being the fastest booking site among U.S. airlines, and continues to work with Rangle on other improvements to their digital experience and services.
Want more information on improving the performance for your digital products?
Understand both the benefits and misconceptions of adopting Cloud Native
Enable better communication between the frontend system and backend server
Learn what each of these services can do and when to use them. Presented at the Toronto Cloud Native Development Meetup.