Don't drown in operating costs for your ecommerce platform
Replatforming with a headless CMS can not only save you money, but enables you to build a site that truly represents your brand and offers a custom-made user experience. Your customers are always online —it's time to optimize your ecommerce channel to make their experience on your site frictionless.
You can innovate and streamline your costs at the same time with Rangle.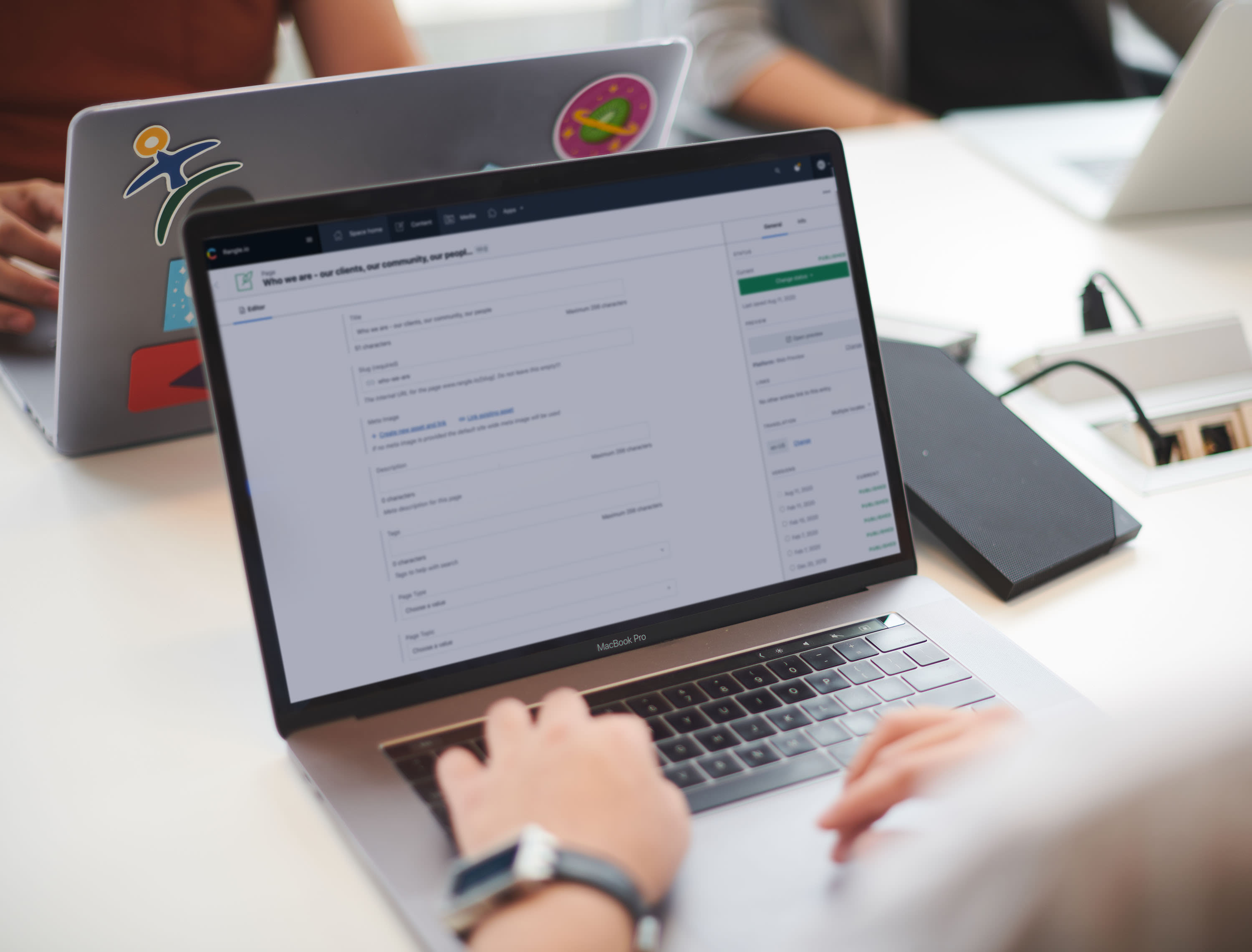 A headless CMS is backend only, removing the presentation layer that you will find with an enterprise CMS package, and instead storing and structuring content, agnostic of where it will be displayed.
Put simply, some of the top benefits of a headless CMS are:
Simplified code
Cross-platform support
Ability to use the framework of your choice
Create native mobile applications
Remove the complications that plug-ins present for enterprise CMS platforms
Choosing a content management platform is about more than just a feature set. Most options have pros and cons, but if you want a low cost of ownership with the ability to customize and be flexible to create a unique customer experience, a headless CMS is likely the right solution for you.
Modern, open-source platforms with the presentation layer and content built entirely by your team don't require the same financial outlay as an enterprise CMS (they can even be zero cost). Invest in new features that delight customers and drive better business outcomes. Your teams prioritize what creates the most value for customers, and can adapt to changing business needs by creating modular additions to your CMS at greater speed.
There are a few steps to understanding how a new CMS can solve your cost of ownership problems:
Don't start with finding a tool that solves your here-and-now problem. Shape the tool to your business needs for today, and for tomorrow. How you spend your money to shape a compelling user experience for your site and digital products is not a short-term plan—you need a long-term vision for your brand and growth trajectory in order to make the right choices. To start, you should set goals for the content on your site, including understanding your content needs with the team who creates it. Then you can set a realistic delivery cadence for that content.
A CMS is not a solution, it's just a part of your toolkit. If you have a number of systems that need to integrate into your CMS, such as credit card processing, or store-based inventory, a cloud-native solution can reduce costs and improve performance. While many enterprise CMS packages have established plug-ins, you should balance this efficiency with other considerations, such as your development team's skill set, the cost of hiring developers who work with the enterprise CMS you choose, design constraints imposed by the platform, and more.
Pay only for what you need
An enterprise CMS is built to be all things to all companies, but you might not need the bells-and-whistles features they offer—and you might feel constrained by its rigidity. Customizing an out-of-the-box solution takes time (often up to a year), money, and a lot of expertise in the specific tool, which can be hard to hire for. Upfront costs for the platform are compounded by yearly licensing fees that cover all the features, whether you use them or not, and the cost of upgrading between major versions of the platform.
A headless CMS is customized for you and your customers, because you build it to meet your exact business needs. It can support native mobile applications, multiple web experiences, and other third-party distribution channels, like Amazon, Wayfair and Google Shopping. You can also easily integrate automated regression testing to deploy with greater confidence. Tailoring the solution to the way your teams work and the way your customers shop will give you the greatest integration between the teams who build your ecommerce experience and your end users, allowing you to integrate customer feedback into your updates and upgrades in a meaningful way.
To learn more about CMS solutions, watch our CMS webinar.
Speak to our business development team on choosing a headless CMS solution for your business