Eight years of Angular leadership
Rangle's early experiences with Angular were centered on our expertise in building modern, best-in-class applications, and partnering with Google to champion the framework as a tool of choice for digital businesses. With Google, we built best-in-class developer tools including Augury (now Angular DevTools), the Command Line Interface (CLI), and published the Angular Training Guide.
Today, Angular's evolution mimics the change in the demands of digital experiences themselves—it's no longer enough to build a great application. You've got to scale your ability to deliver amazing digital experiences for your customers across your whole organization.
This hub collects our insights on building large scale Angular applications. Check back often for updates.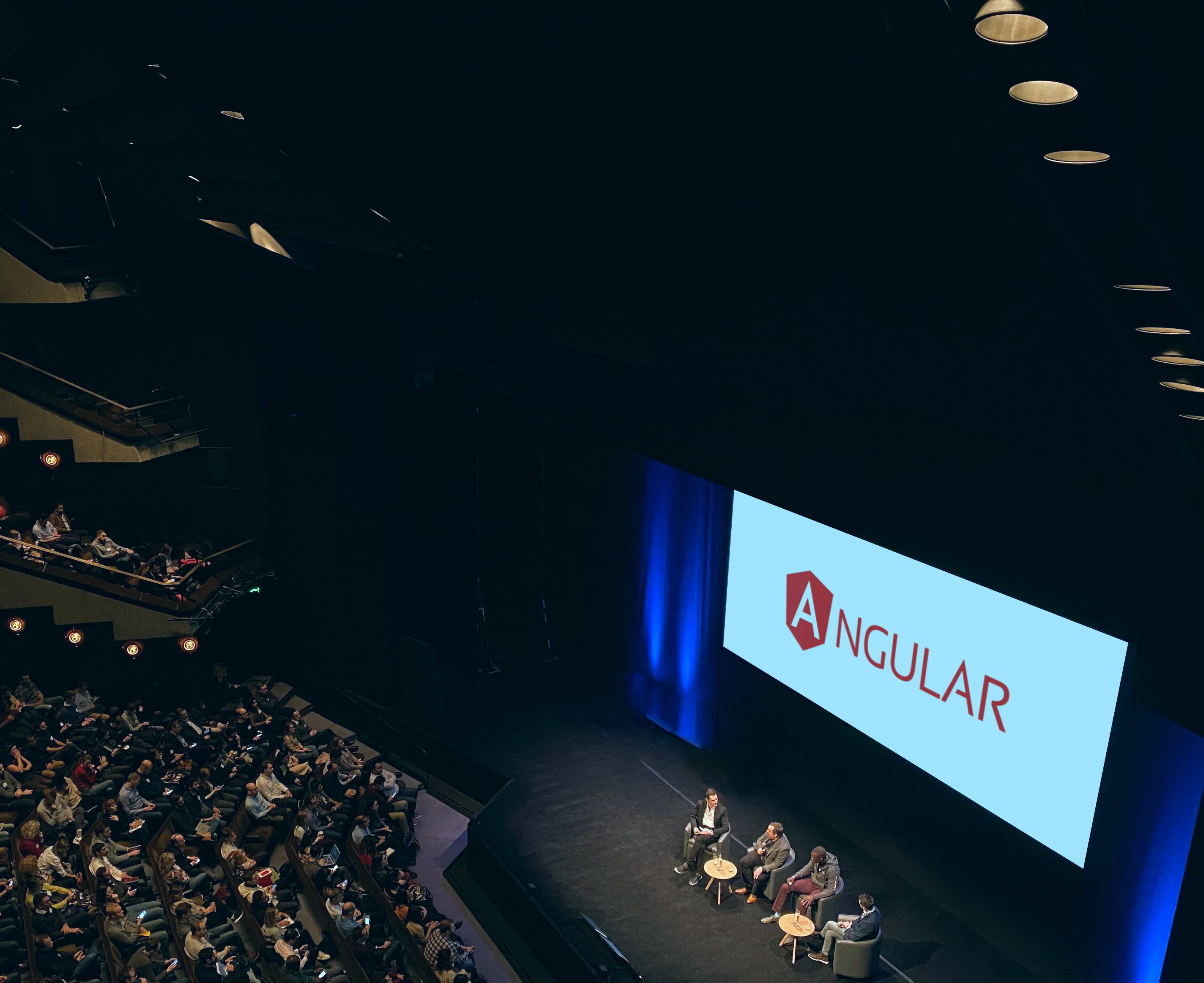 AngularJS is reaching end of life in December 2021. Don't get caught trying to build and maintain applications in an unsupported framework. There are lightweight, reusable options for migrating AngularJS code to modern JavaScript.
Let's talk about a migration plan that aligns with your long term business goals
Angular for the Enterprise
The cost of a non-performant application can be felt throughout an organization, with impacts on brand perception, customer loyalty, and the bottom line.  
 
Building applications in an enterprise setting is complex. Considerations including enterprise data, performance, UX, consistency, and quality, are key to the success of digital customer experiences, and not problems that can be solved by simply hiring more developers.  
 
The problems require the right strategy, technologies and keeping the customer needs at the core of decision-making within development teams.  
 
Moreover, large teams require a consistent operations practice, to control versioning, improve collaboration, and keep information flowing across teams.  
 
Learn more about our best practices for enterprise Angular developers.
Scaling enterprise technology practices
Your digital strategy depends on a JavaScript framework that enables your development teams to deliver customer-centric experiences. Whether you need to migrate to modern Angular or create more efficient development practices for your scaling company, we can help.